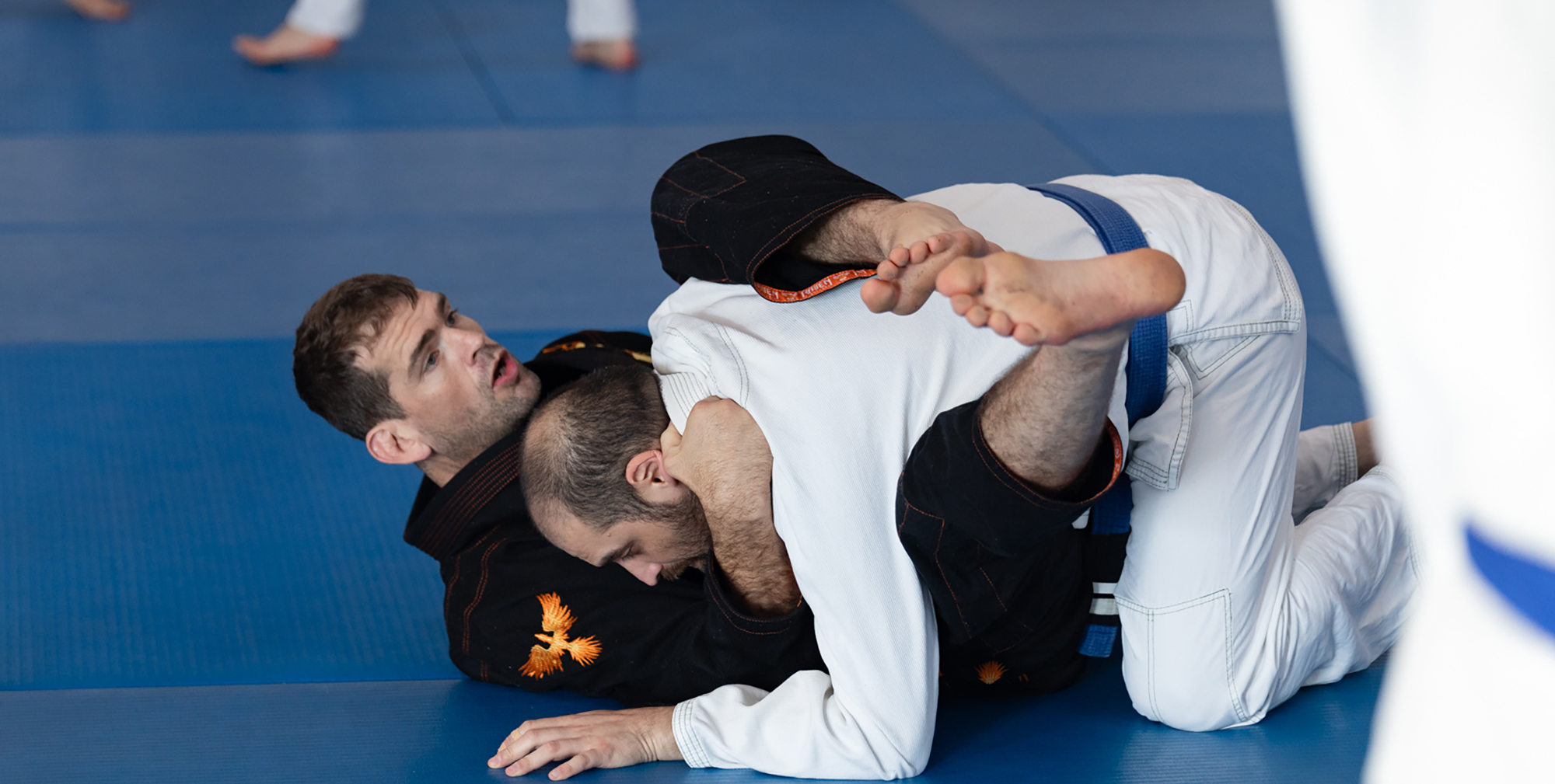 At Technique Jiu Jitsu we are in the skill business and providing you with great technique, comes first!
We are dedicated to providing you with the most practical and effective skill set imaginable in the safe, friendly and clean environment you deserve. We do this by getting you started in our beginner or "Foundation" courses. Here you will gain the technical foundation to utilize Jiu Jitsu for your personal goals, be they self-defence, physical activity or competition.
We provide all new students training in our Foundation courses with 10 calendar days of free classes prior to making a commitment to further training. Of course, you can enroll at any time during this trial period, but you are under no obligation to join. If for some reason it is not what you are looking for, no problem! It won't cost you anything to give it a try. No experience is necessary to get started, we think that you will love it, so speak to our reception staff today about booking your introductory class.
See you on the mat!
Welcome
Regardless of why you choose to practice Jiu Jitsu, Technique Jiu Jitsu has the experience and dedication to provide you the Jiu Jitsu training you need.
See you on the mat!
Head Instructor, David Krstic
Perfectly located, Technique Jiujitsu Templestowe is centred to also provide self-defence classes for residents of Lower Plenty, Eltham, Warrandyte, Park Orchards, Donvale, Doncaster, Manningham, Heidelberg, Ivanhoe and surrounding suburbs.
Learn to defend yourself with Technique Jiu Jitsu
Technique Templestowe specialises in providing you with comprehensive and high quality instruction in one of the most efficient and proven self-defence systems in the world.